That age-old question is finally going to be answered!
Exactly what DO women want?
Enter WISR's What Women Want Valentine's Day contest for a chance to win a necklace
from Robert Stephens Custom Jewelers. ($200 value)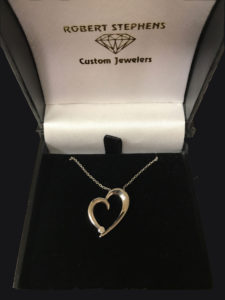 Tell us what you think women want.
Send your entries along with your name and phone number to info@bcrnetwork.com,
then tune in to Coffee with Kate to hear some of the submissions…it's sure to be enlightening!
Entry Deadline is Monday, February 13. Winner announced February 14 during Coffee with Kate.
Special thanks to Robert Stephens Custom Jewelers