January 26, 2019
Butler Days Inn
139 Pittsburgh Rd | Butler, PA
Two Sessions
Choose Either 2-5 pm or 6-9 pm

COST: $20 Advance
Limited Quantities Available
$25 at the door
if not sold out
• Ticket price includes an official tasting glass*, refreshment voucher and shopping with our vendors
*The official event tasting glass is the only glass permitted to be used for wine tasting. No outside glasses allowed.
VENDORS
Check back as more vendors are added
AT&T Mobility

Advantage Chiropractic

Butler Family Chiropractic

doTerra

Gutter Helmet


Haute Collections

Hillbilly's Jerky

Homeless Cats of Butler

Jordan Essentials

Miller's Mustard

Murrell's Salsa

Nectar of the Vine

Newman Chiropractic

Oil & Vinegar

Pampered Chef

Paparazzi Accessories

Renewal by Andersen

Specialty DistriBEAUTYng

University Wine Company

Village Eatinghouse
WINERIES
Allegheny Cellars Winery

Burnt Timbers Winery 

NEW

Bushy Run Winery 

NEW

Greenhouse Winery

Juniata Valley

Kingview Mead

Starr Hill Vineyard & Winery

Webb Winery

Wilhem Winery

Winery at Wilcox

Woody Lodge Winery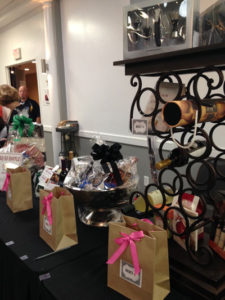 Be sure to stop by our basket raffle in the Terrace Room. We have an assortment of fabulous items including large baskets and unique containers overflowing with wine and wine-themed items, gourmet food items, wine accessories and more. 

All proceeds from the basket raffle benefit the March of Dimes.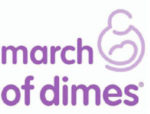 Purchase Tickets
Tickets can be purchased in person at the WISR studios at
252 Pillow Street in Butler

IMPORTANT TICKET INFORMATION
Tickets are limited for each session and are available on a first-come, first-served basis
Online sales will be available until 12:00pm on January 25, or until sold out…whichever comes first.
All tickets purchased online are subject to a $1.50 processing/handling fee per order.
Tickets purchased online by January 17 will be shipped to customer. Tickets purchased online after January 17 will be held for pickup at the door of the event.
All ticket sales are final. No Refunds. Must be 21 to attend. Proper ID required
BE A SPONSOR
The Butler County Wine Festival is possible because of our local sponsors. Because of this support, we include our sponsors in every area of our marketing campaign, as space permits. Depending on your level of sponsorship, your company name and logo could appear on our website, posters, flyers, press releases, email blasts, web ads, social media messages, souvenir wine glass, gift bag, or other methods of promoting the event. All sponsorship levels also include a radio advertising package.
Our event and its marketing campaign target the much sought after 35-64 audience. Each year, this consumer group spends more than 20% of their total expenditures on food, alcohol, entertainment and travel.
BE A VENDOR
The Butler County Wine Festival offers a unique shopping and sampling experience targeting the 35-64 audience. As a vendor, you'll receive exhibit space to sell, sample, and interact with our anticipated crowd of 1500 wine-lovers and upscale consumers.
To become a vendor at
WISR's Butler County Wine Festival,
Email frontdesk@bcrnetwork.com and be sure to include your name, business name, phone number, and the products/services you offer. Be sure to put "Wine Vendor" in the subject line.
Sampling is at the discretion of the winery.
Technically sampling is unlimited, unless you are abusing the sampling at a booth.
We reserve the right to stop serving anyone who is visibly intoxicated or abusing the free sample policy at any booth.