WISR's BUTLER COUNTY WINE FESTIVAL
Presented By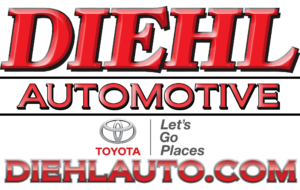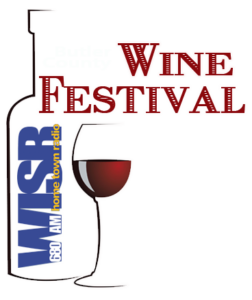 Tickets Available
• In person at 252 Pillow Street, Butler  until 5pm on January 27
Tickets will be available at the door of the event.
Event day prices…
General Sessions: $25
VIP Session: $60
VIP SESSION
$50 Presale
$60 Day of Event
VIP TICKET INCLUDES…
Admission to VIP Session from 2-3 p.m.
Plus admission to Session I from 3-5:30 p.m.
Enjoy early access to the wineries and vendors with a VIP pass. A limited number of tickets will be offered for this special one-hour session. The VIP ticket includes early entry to the festival from 2-3pm, access to our VIP Lounge with seating and complimentary bottled water, a special wine and chocolate pairing session, a gift bag with special promotional items exclusively for our VIPs, PLUS admission to general Session I from 3-5:30. Don't risk your favorite wines being sold out. Get your VIP ticket today!
IMPORTANT TICKET INFORMATION
• All tickets purchased online by January 19 will be shipped to customer.
• Tickets purchased after January 19 will be held for pickup at the door of the event.
• Online sales will be available until 12:00pm on January 27. 
This premier wine-tasting event features two full rooms
of wine, food, and merchandise vendors.
Sample wines from ten Pennsylvania wineries, enjoy samples from local restaurants and caterers

(many offer items for sale, too!)

 and shop the unique merchandise of our vendors.

Take a chance on our huge basket raffle that includes wines from each of our participating wineries, plus other wine-themed items and accessories. Proceeds benefit Big Brothers/Big Sisters Program of Butler County.

Enjoy music by professional DJs.


Have fun in our photobooth and take home a souvenir photo strip.
DJ services and photo booth provided by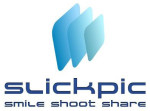 Enjoy Samples From 10 Pennsylvania Wineries
Be A Sponsor
The Butler County Wine Festival is possible because of our local sponsors. Because of this support, we include our sponsors in every area of our marketing campaign, as space permits. Depending on your level of sponsorship, your company name and logo could appear on our website, posters, flyers, press releases, email blasts, web ads, social media messages, souvenir wine glass, gift bag, or other methods of promoting the event! All sponsorship levels also include a radio advertising package.
Our event and its marketing campaign target the much sought-after 35-64 audience. Each year this consumer group spends more than 20% of their total expenditures on food, alcohol, entertainment and travel.
Request Sponsorship Information
To receive all the benefits of sponsoring the Butler County Wine Festival, contact us using the form below.
Be A Vendor
The Butler County Wine Festival offers a unique shopping and sampling experience targeting the 35-64 audience. As a vendor, you'll receive exhibit space to sell, sample, and interact with our anticipated crowd of 1500 wine-lovers and upscale consumers.
To become a vendor at
WISR's Butler County Wine Festival,
Email frontdesk@bcrnetwork.com and be sure to include your name, your business name, phone number, and the products/services you offer. Be sure to put "Wine Vendor" in the subject line.
Secrets To Vendor Success
We want you to do well at our festival. The Butler Media Group promotes the festival through radio, internet, posters, flyers, social media, email blasts, & more! We ask that you, as a vendor, participate in the promotion of the event. You know your customers and what they want from you better than anyone else. Entice them with special offers, new products or simply let them know that you would love to see them at the event. Whatever you do…do something to promote your participation. We all win when the right audience attends the festival, so if you do your part…we'll do ours!
Be prepared for the festival. Your booth represents you and your business. Stage your booth with plenty of product available for sale, or if you are a service provider, find a way to dress up your space and catch the eye of attendees. Interact with attendees and make yourself memorable to them.
Many vendors offer a prize or giveaway for attendees to register to win. This attracts potential customers to your booth, and also builds a database of names for you to use for future marketing.
Have the right people represent you. Some people are not comfortable talking with strangers or in front of a group. If your employees or booth workers are not comfortable, then your business will suffer. Have enthusiastic, energetic, knowledgeable people staffing your booth.
Venue & Directions
$79/night special offer for Wine Festival attendees.
Contact the Days Inn at 724-287-6761